13 November 2017
Awarded Best Swaddle, Best Onesie and more by Harper's BAZAAR Singapore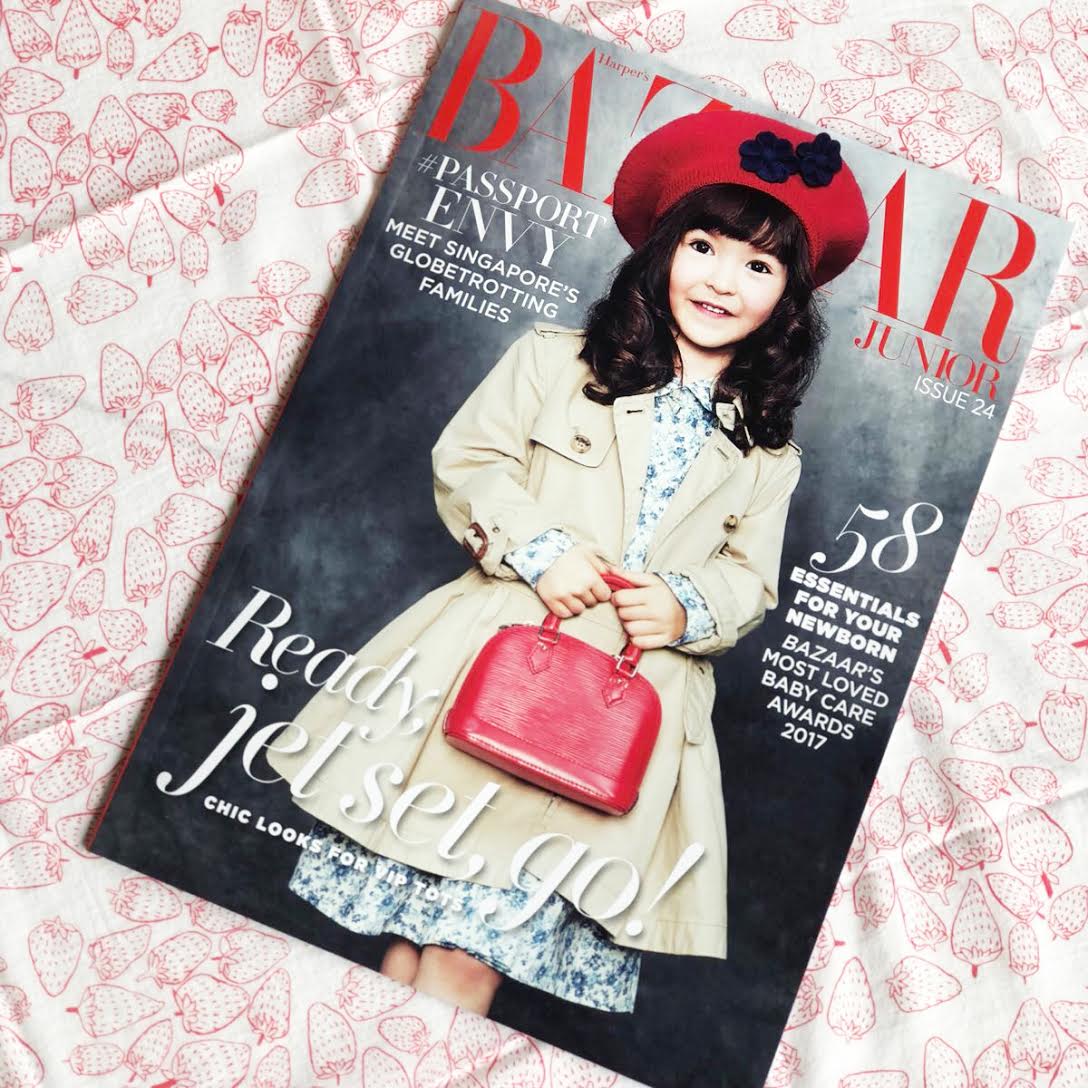 We're honored to share with you our recent victories!!
In the recent November 2017 edition of Harper's Bazaar Junior Awards, honoring and celebrating BAZAAR's Most Loved Baby Care Awards 2017, we bagged not one, not two but THREE awards!!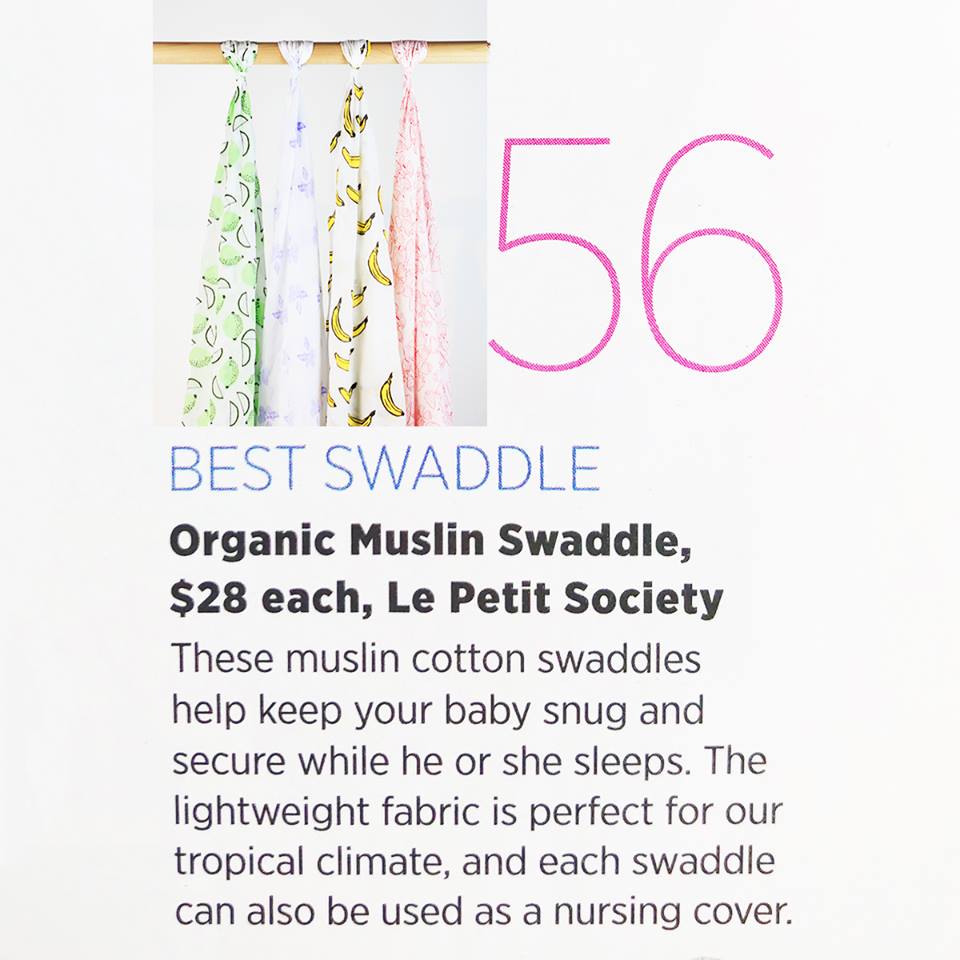 1 - BEST SWADDLE!!
Our brand new product this year - Organic Muslin Swaddles designed especially for hot climates, was voted Best Swaddle in Singapore. Inspired by our founder's own search for suitable swaddles for delicate baby skin and sensitive skin prone to eczema in the tropic, we dove into fabric research for our swaddles, keeping in mind the following guidelines for swaddling - Improved and safe sleeping for baby, decrease the startle reflex, reduce colic and fussiness, precent over-stimulation, help infant remain on their backs during sleep and most importantly to us... comfort.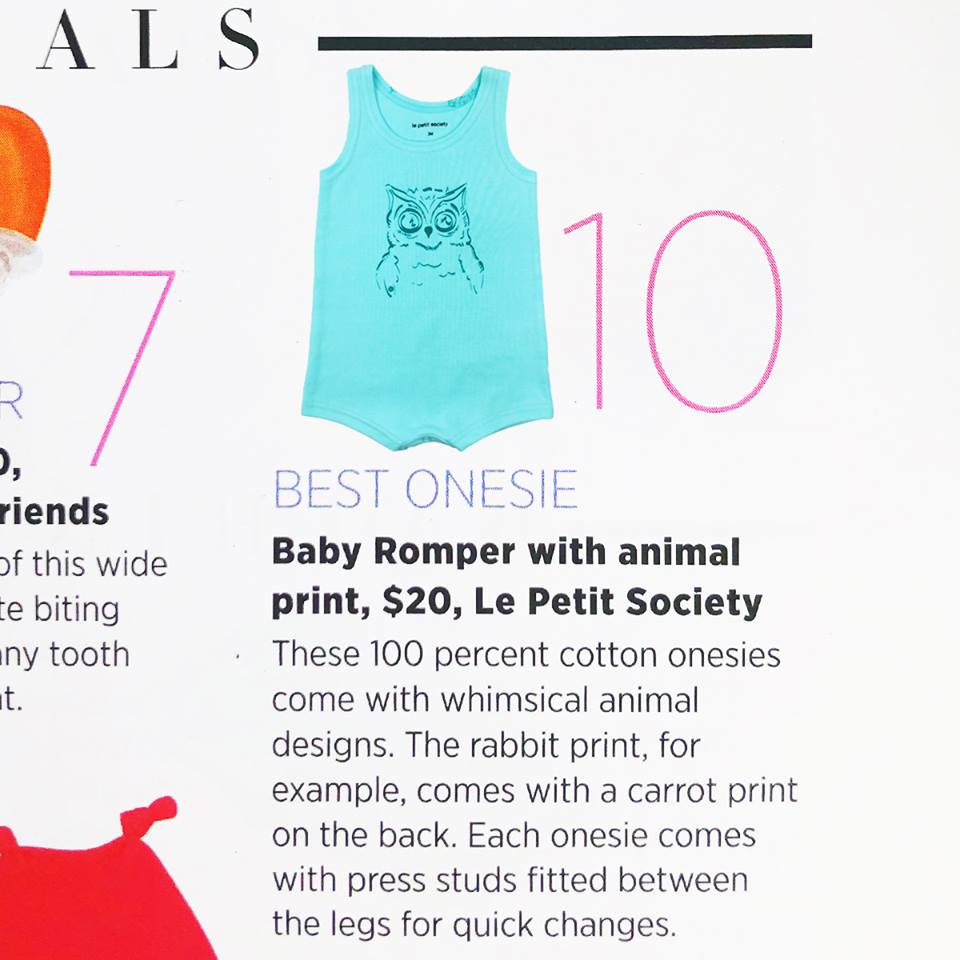 2 - BEST ONESIE
Our baby onesies, the ones in which many of your babies/toddlers grew up in over the past 4+ years, were voted Best Onesie in Singapore. We are extremely proud because these are daily essential pieces in a baby's life, and making comfortable and durable everyday pieces has been one of our design cornerstones from day one.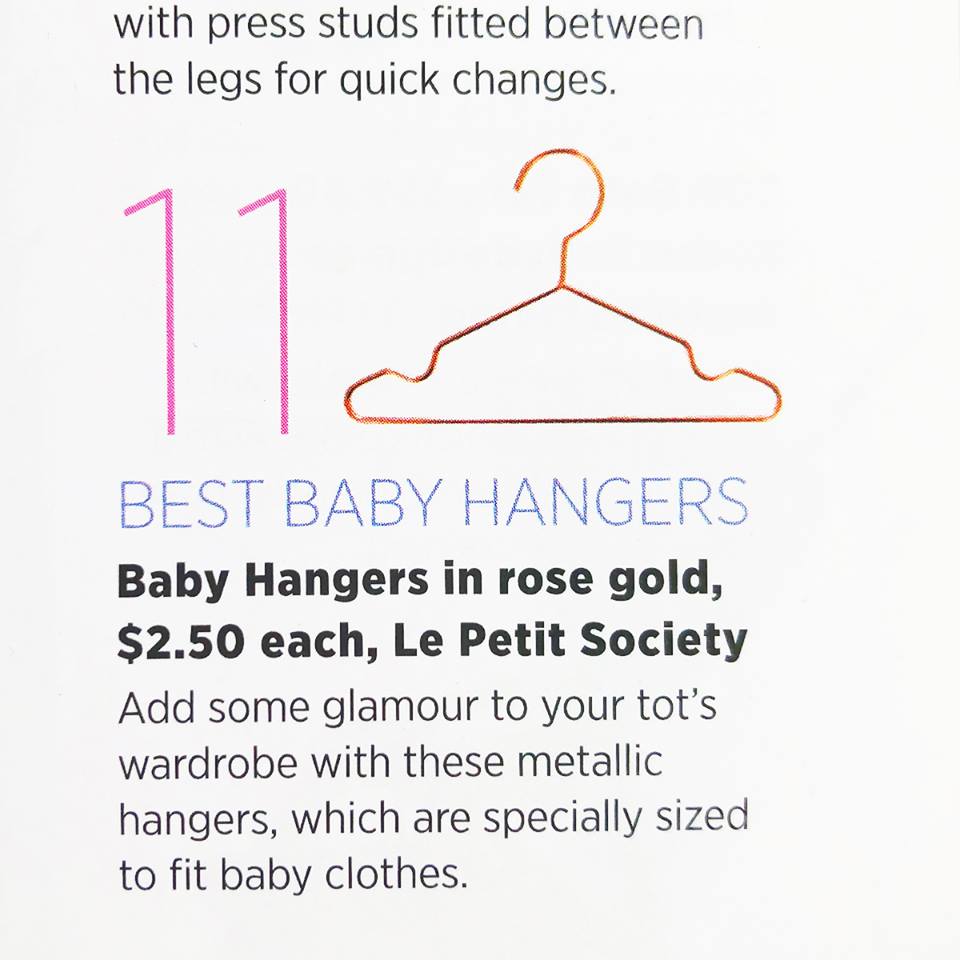 3 - BEST BABY HANGERS
Last but not least, our little surprise wint! Our Baby Hangers in rose gold that were specially customised for our concept store bagged the Best Baby Hanger in Singapore. We designed it as we wanted something chic and size appropriate for our little clothes in store! But decided to make more to share with your tots!
Thank you Harper's BAZAAR Junior, Singapore! These affirmations continue to spur us on to make great products for your little ones! Head on over to Le Petit Society's Facebook page and Instagram to join in a fabulous giveaway as we celebrate every tiny victory! Thanks for sharing our joy!
xoxo
Shop all baby products: https://lepetitsociety.com/shop/babies
First time customers may enjoy 10% discount on our baby products with code "FIRST10"!