12 April 2023
EASY WAYS TO BUY NEWBORN BABY GIFTS!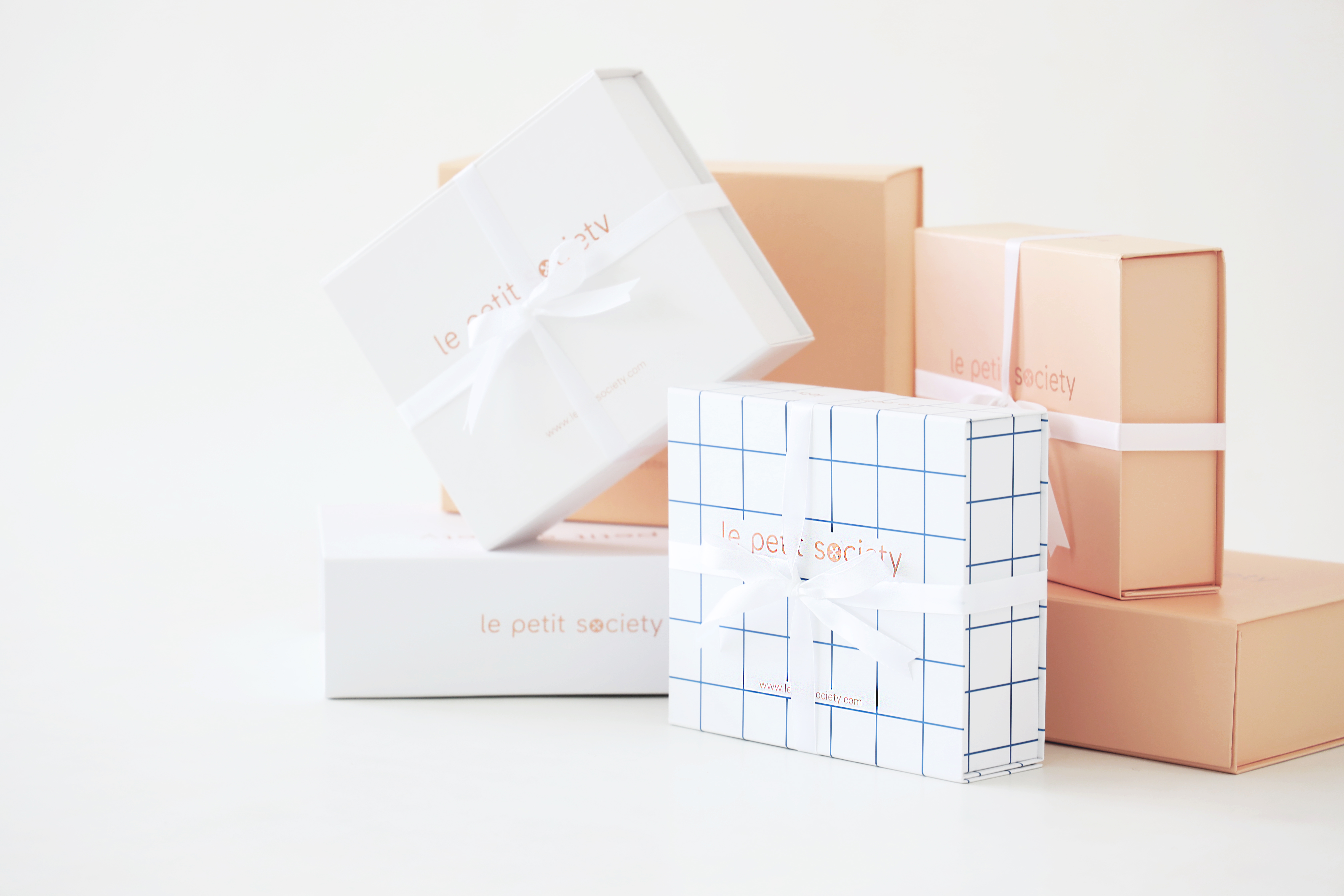 Sending a newborn baby gift? Or looking for an outfit for a kids birthday present? We've made it extra easy for you to send a gift to your loved ones and their littlest!
Surprise your friends and family with a perfectly wrapped present; from our online store, right to their doorstep. Choose from our signature gift boxes available in three colours/designs: pink, white and blue grid. Featuring a stylish and dreamy design with rose gold accents to complement your choice of gift.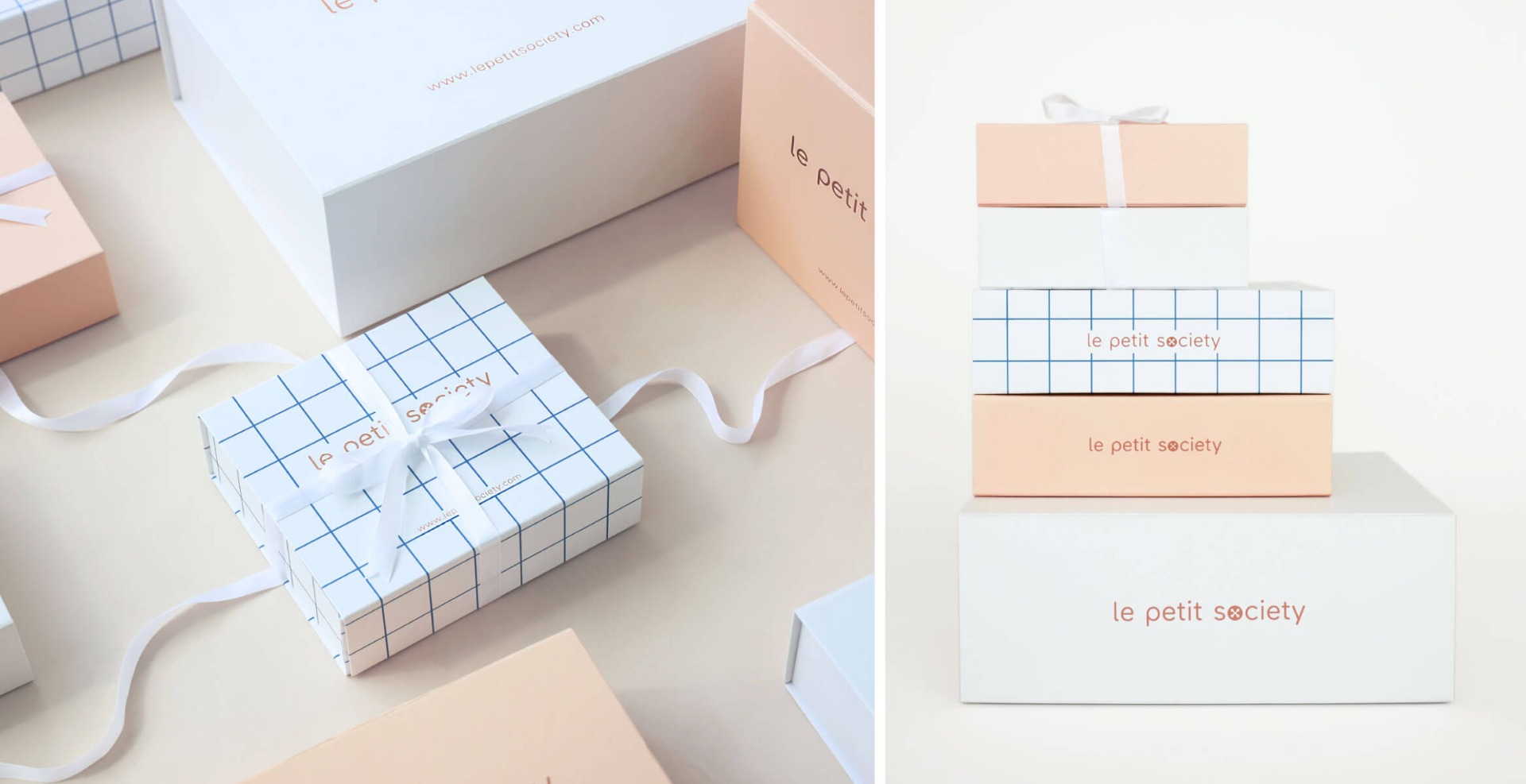 Explore our online store filled with award-winning organic newborn baby essentials, stylish kids clothing pieces and not forgetting chic and coordinated family matching outfits! Mix and match to create the perfect gift - to welcome baby, celebrate birthdays and mark your little one's many milestones in childhood!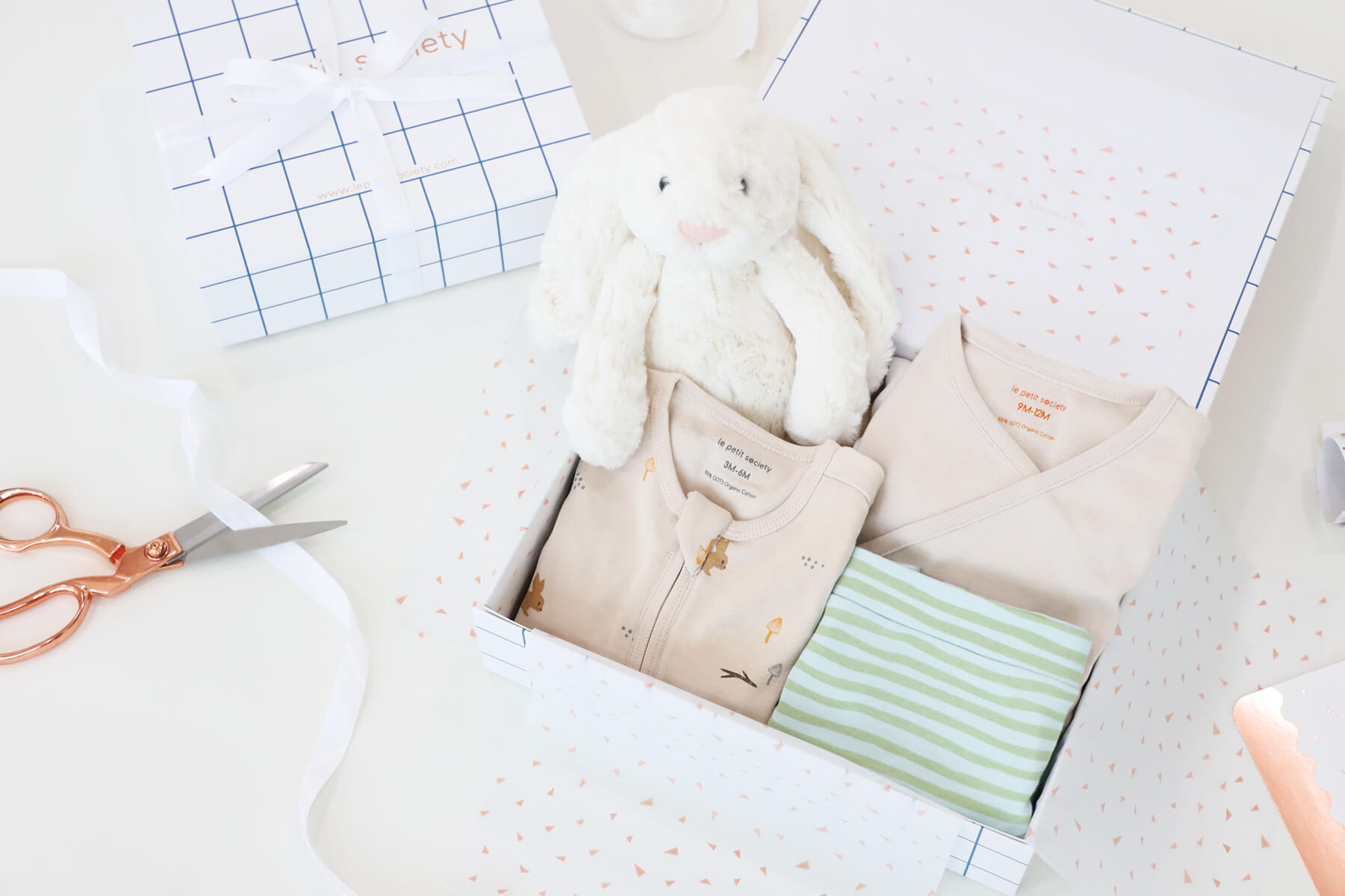 After making your selections, you can head to your " BAG " and select the option: " Yes, Make This a Gift ". Once you have done so, go ahead and customise your gift order by indicating the number of boxes required as well as to choose your preferred gift box colour.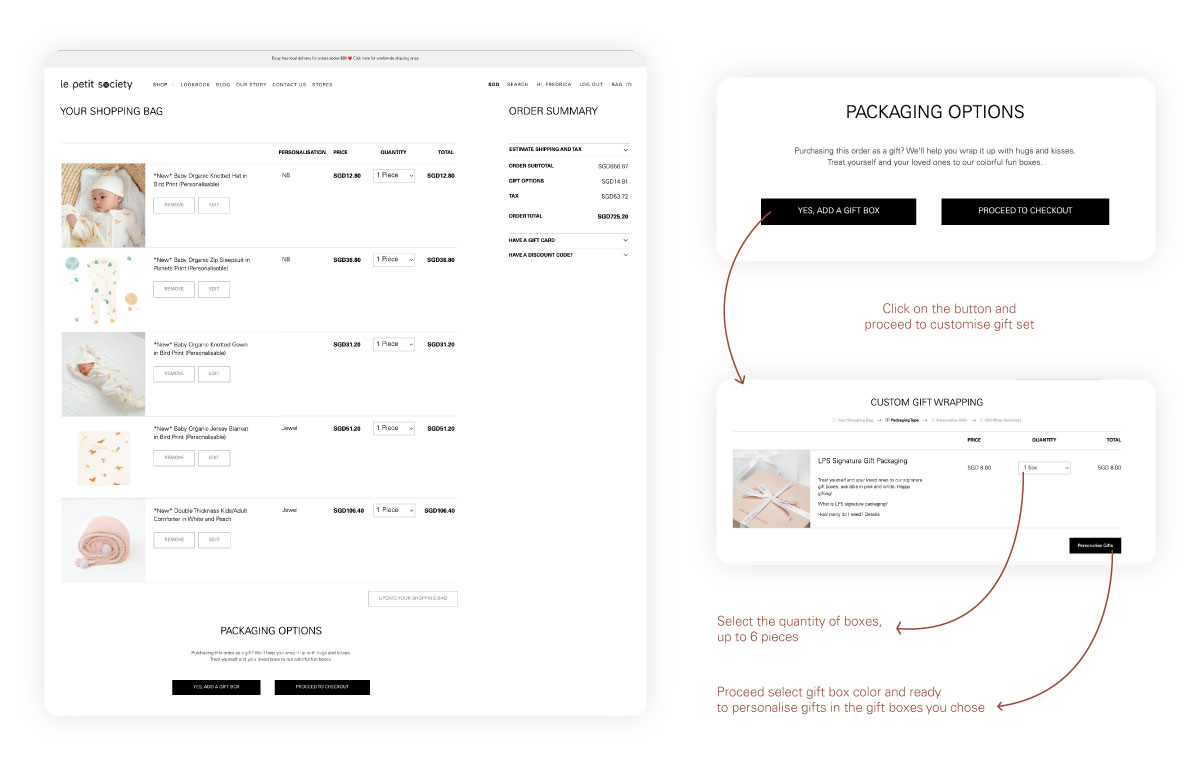 Gift boxes comes in small and medium sizes, however our white box comes in an additional large size to store even more toys and treats!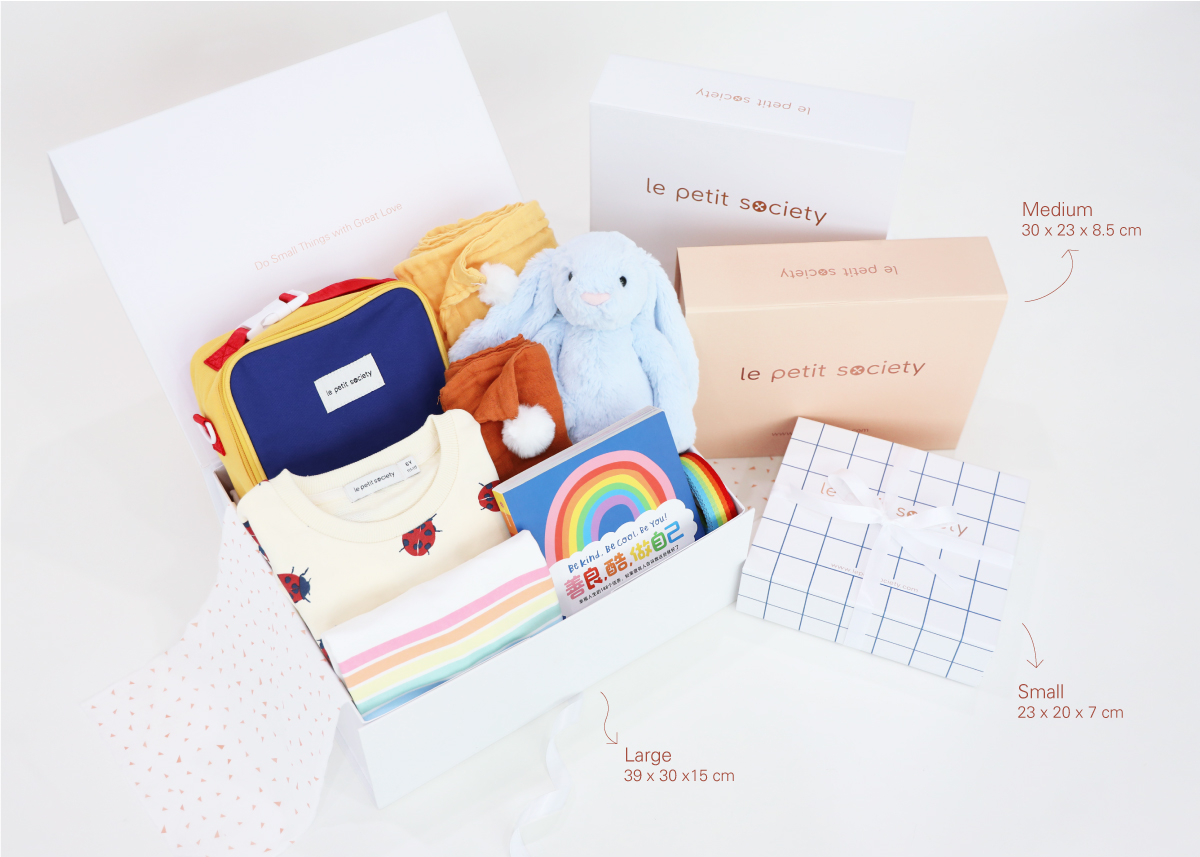 These gift boxes are beautifully crafted and are fully reusable too! Store trinkets, little notes and treasures of childhood.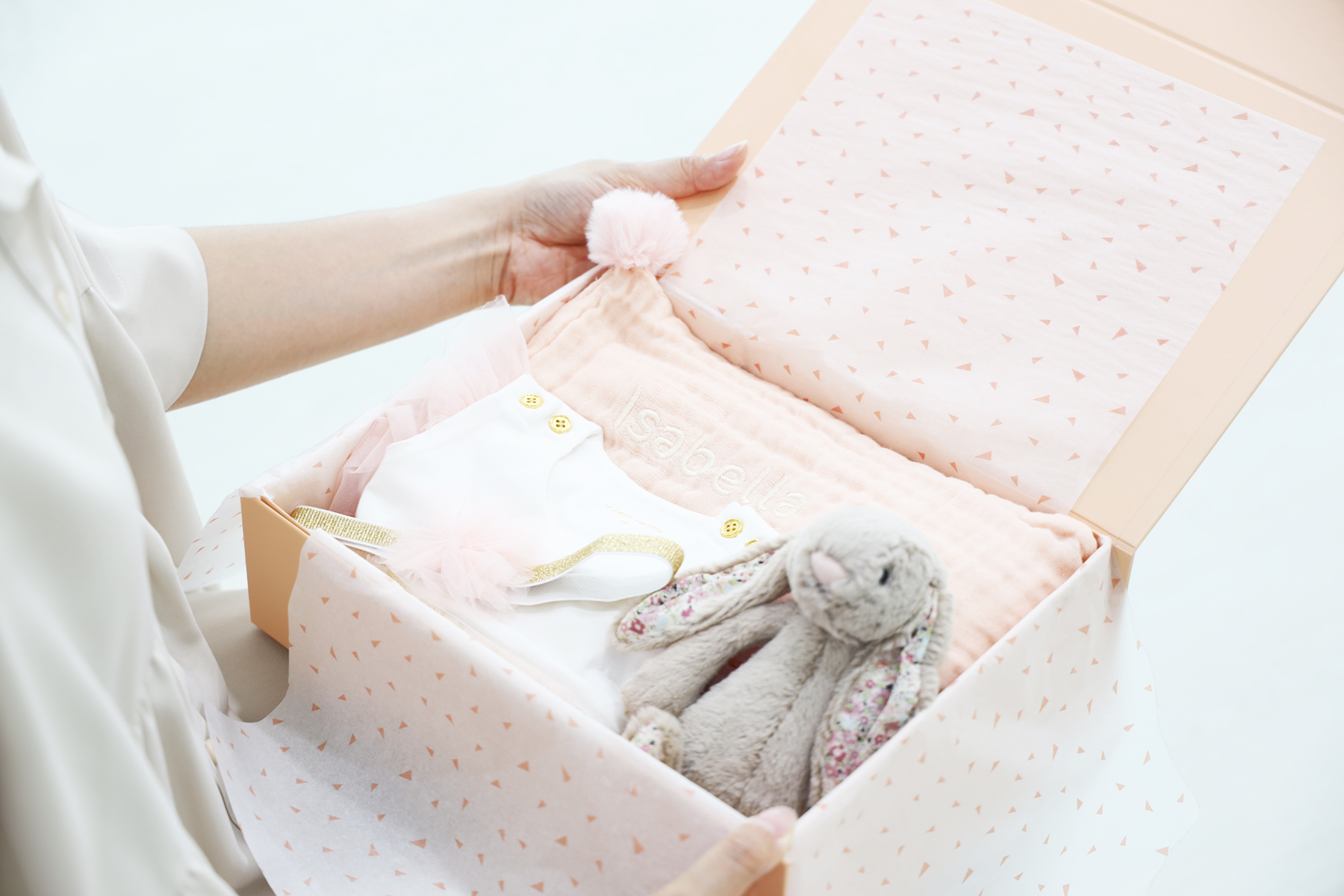 After selecting your preferred box, don't forget to key in a message for your friend! Show a little extra love with a personalised message that we will carefully print and pack inside the gift box.

This is all included in our gift wrapping service fee of SGD 8.00 - applies for one gift box! Please note that if we are unable to pack your chosen items in our gift boxes, we will do so using our white and gold wrapping paper and will be sure to drop you a message beforehand as well!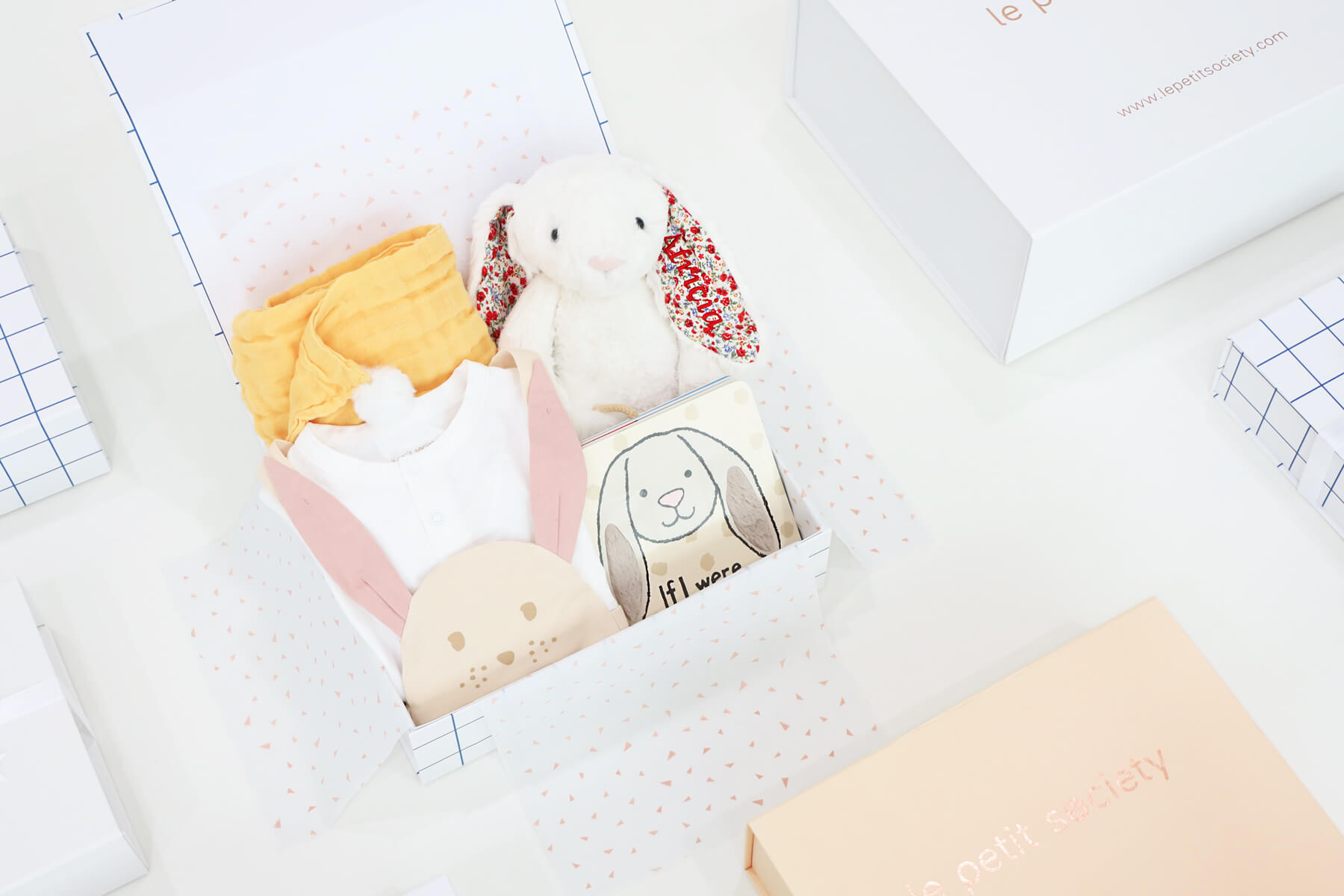 To top it off, all our gift boxes are finished with a white ribbon tied in a bow!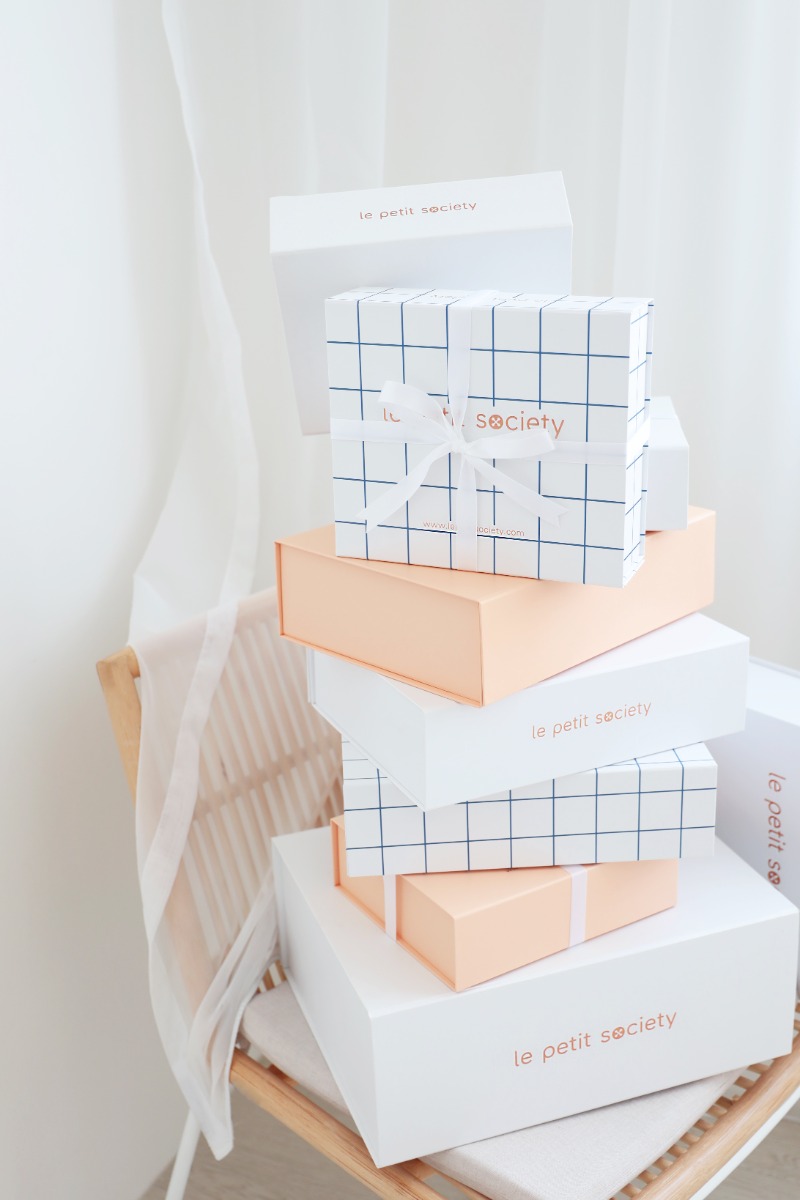 Once it is all ready to go, we will pack and seal it all up in our exclusive shipping kraft boxes. So that your gift will be delivered safely and in style.
We hope this helped makes your gifting process easier! If you need any help with your gift order, please drop us a query over on Instagram or via our contact form. If not, start gifting now!
xoxo