18 June 2015
Inspiring Dads :: The Sporty Dad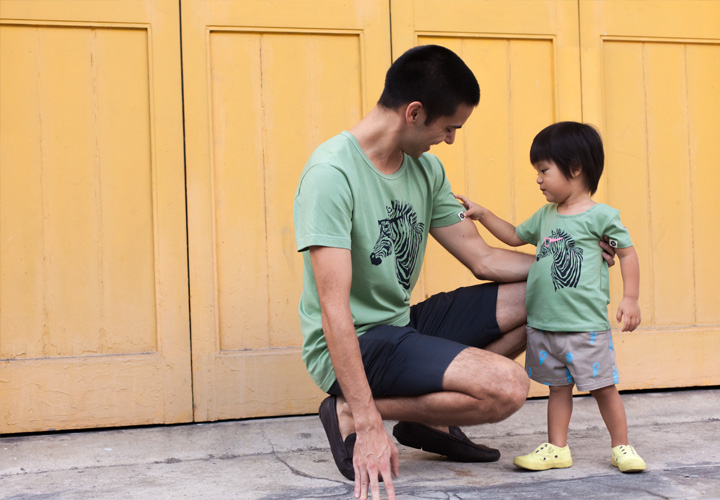 As part of our efforts to celebrate the superheros of our everyday lives, we are dedicating this week to the amazing dads! They don't get as much credit on a day to day basis but they're just as important and worthy of our little fanfare. We've picked a few of our favorite dads?and asked them to share their thoughts on fatherhood!
First up :: Sporty Dad Daniel!!
**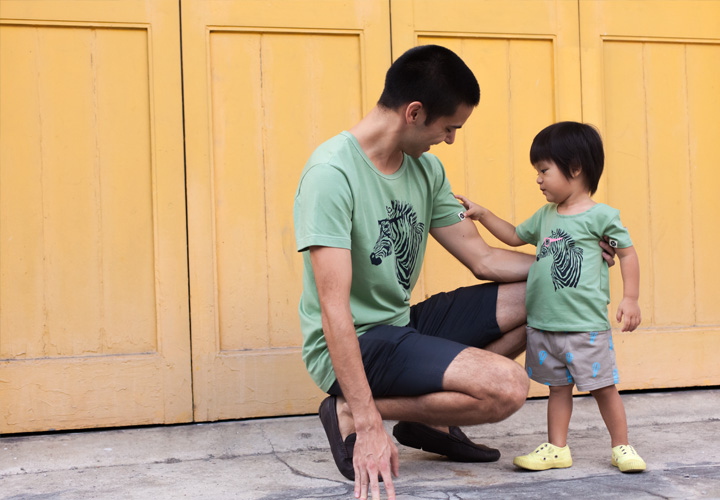 Daniel is a father of one boisterous little dude, Blake and has graced our webpages by modeling?our Whimsical Safari collection tees. Other than that little burst of fame, he is typically behind the camera and shy. He's a sports enthusiast and hopes to keep up with triathlons and marathons until Blake is old enough to race with him!!
Favorite moments in your child's life.?
When he gave me his own toy medal after finishing a local fun run (and told me to go faster next time!). And making and drinking banana smoothies together in the morning.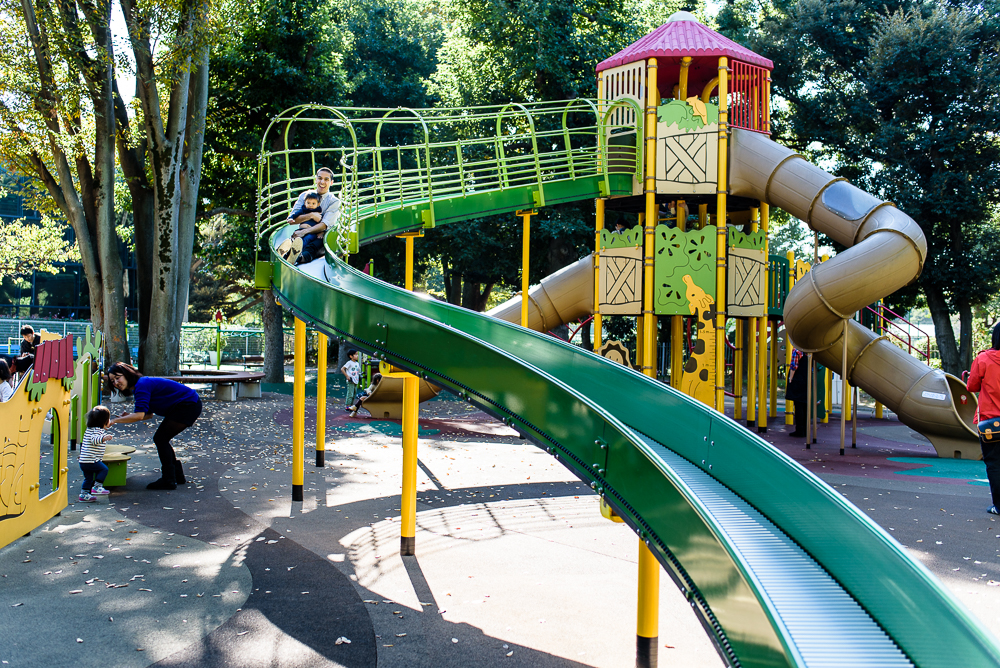 Biggest challenges as a dad
Setting consistent rules - and actually living by them too!
Tips for new Dads
Just try to be present and patient as much as possible.? Playing a regular part in your child's routine (be it fixing breakfast, school runs, bath time or bed time) makes a big difference.
If Blake were to become a professional sportsman, what sport do you hope it is and why??
All I want for this Fathers' Day is...
So many hugs and kisses from my son (without chasing him!!)
**
Thanks Daniel! Join in the fun to celebrate the Dads in our lives by hashtagging #daddyinthepicture in a recent picture of you and your dad OR your child and his/her dad on Instagram! Three lucky winners will win a pair of Dad and child tee, design to be revealed next month!
xoxo