14 September 2015
Loves :: Gorgeous Linen from Adairs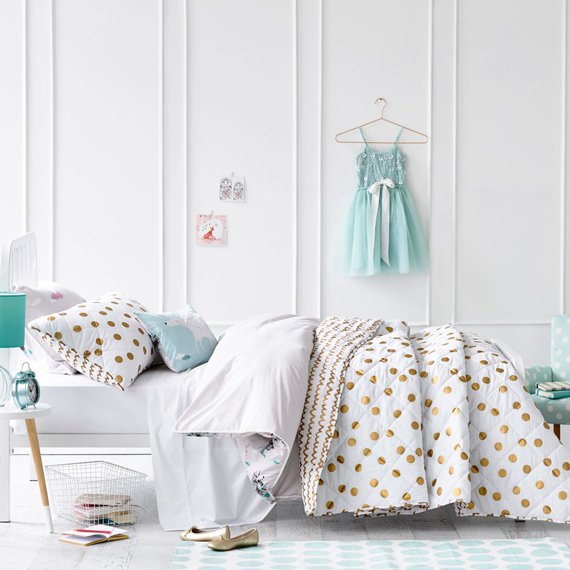 Have we professed our love for the beautiful line up over at Adairs?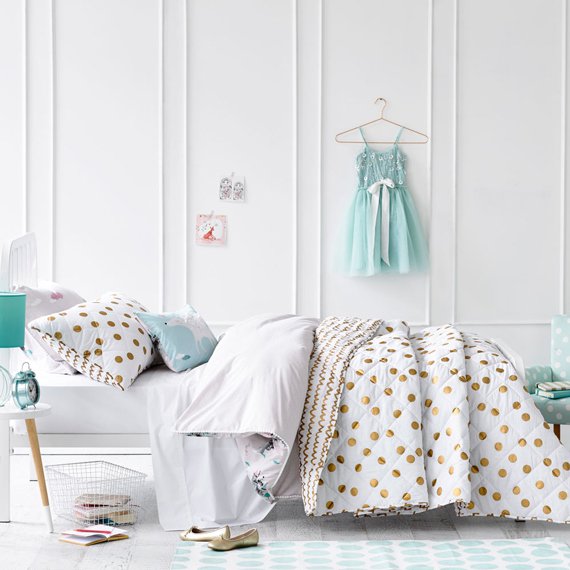 Isn't this what dreams are made of!? The mint and gold is stunning and such a relaxing palette for them sleepy eyes!!! One of the many gorgeous Aussie linen brands!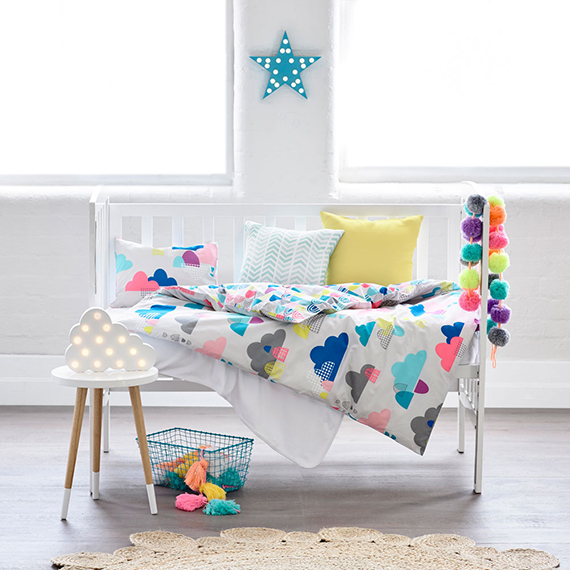 And a more vibrant option for those who enjoy a pop of color in their linen!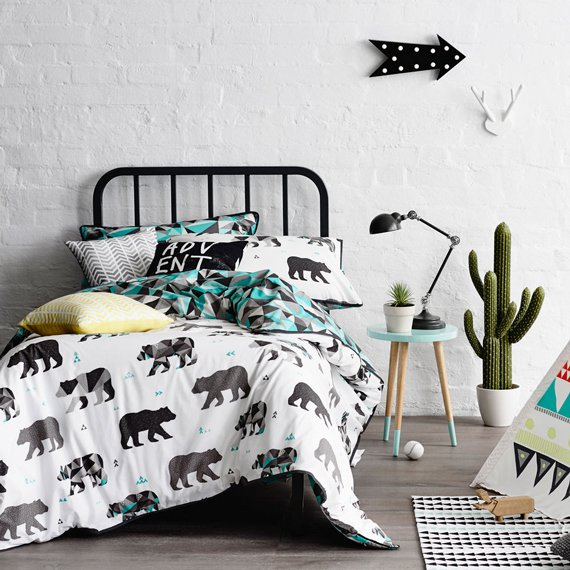 And for your little adventure loving boy. This combination will take they way into teenagehood. Linen is one of the best room changers. Without much cost or effort, you can really change up the look of a room with the linen! We love that flexibility and am always on a look out for interesting fabrics.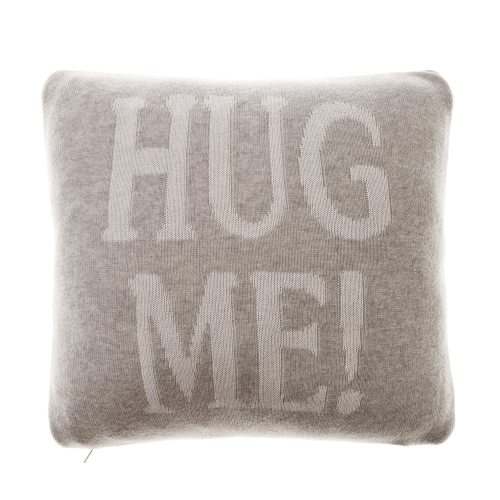 We threw this last one in because it reminds us of our favorite classics in Le Petit Society's collection -?"Hug Me" onesie.
Shop more linen from Adairs from their website here. Do note the size of their bedlinen though! Its Australian size so make sure it fits your bedding!
xoxo